Hey you! With the paint brush!
You're in the middle of a renovation, right? How many of these sound like you right now?
You feel overwhelmed by the size of your project.
You feel like you need more time to even think about getting this done.
Everything would be so much better if you just had more money.
You have started a million projects, but can't seem to finish the last 10% of any of them.
You're frustrated and lacking patience because everything is taking SO DARN LONG.
You need a plan for you you're going to finish everything while STILL having time for your life.
You can imagine how your home will look when you're done...but have no idea how to get there.
REAL LIFE RENOVATION TOOLS FOR YOUR HOME
Take a second and just imagine if....
YOU ALWAYS KNEW WHERE TO GET STARTED

YOU COULD CONFIDENTLY PRIORITIZE YOUR PROJECTS

YOU CAN MAKE A BUDGET THAT WORKS FOR YOU

YOU CREATE TO DO LISTS AND ACTUALLY GET THEM DONE

YOU CAN STOP THE "PROJECT SNOWBALL" EFFECT

YOU TEACH YOURSELF NEW RENOVATION SKILLS

YOU KNOW WHEN AND HOW TO HIRE HELP

YOU CAN CLARIFY YOUR FUTURE VISION FOR YOUR HOME
Here's the scoop: you can do ALL those things and more.
Let me show you how.
Module 1: Define the Scope
You deserve to love your home.
Start with a top to bottom whole house evaluation and identify the changes that will make your dream home a reality.
Module 2: Make a Plan
You need a road map.
Ensure you always know where to start, always know what is next, and always move in the right direction.
Module 3: Create a Budget
Your renovation does not have to bankrupt you.
Estimate the total cost of the renovation (even for tasks you've never done before), figure out how much you have to spend, and track your expenses during your project.
Module 4: Take Action
Your renovation wont take over your life.
Set up a weekly schedule, break down overwhelming to do lists, and prioritize project tasks.
BONUS Section
Define your creative vision, shop for materials effectively, hire the right contractor, and more.
"WE SPENT TWO YEARS FIGURING OUT HOW TO MANAGE A RENOVATION. THIS COURSE IS THE EXACT METHOD WE USE TO COMPLETE OUR HOME PROJECTS ON TIME, ON BUDGET, UNSTRESSED, WHILE HAVING A LIFE.
IT'S UNLIKE ANYTHING ELSE OUT THERE, AND I PROMISE THIS SYSTEM WILL WORK FOR YOU."
- Paige S.
Renovator and Course Creator
Your Instructor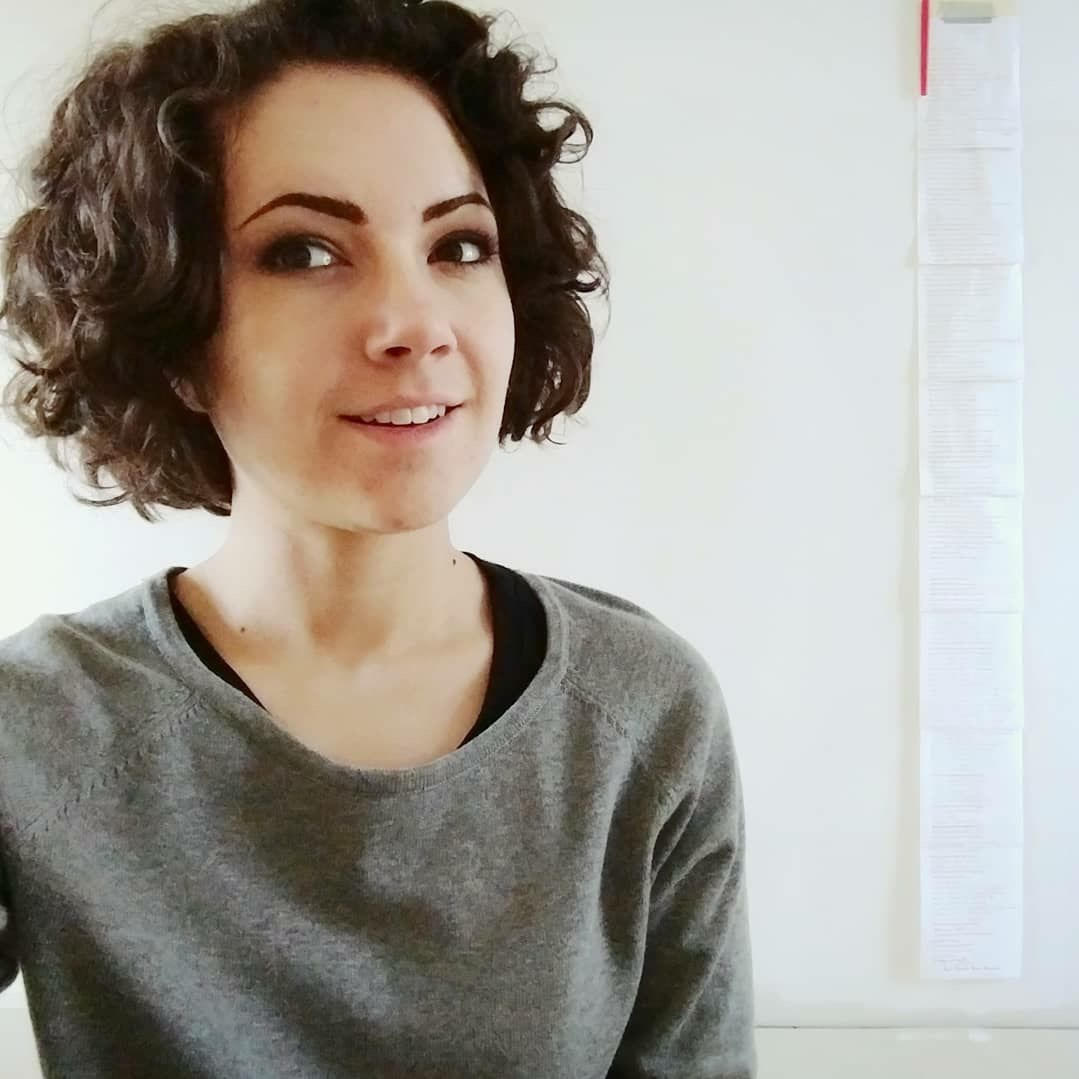 Hiya! I'm Paige. And I fell head over heels, blind crazy in love with a house.
My husband and I were desperate to get our paws on something old, beautiful, and in dire need of repair. After months of searching, we finally found THE ONE. The house. It was out-dated, neglected, slightly dilapidated, and crying for help.
As we dove head first into this massive project, I became immediately aware that this whole endeavor was never going to work without a solid plan. We wanted to get our hands dirty, we were ready to do the hard work, but we had to figure out where to start.
After two solid years of trial and error, I finally came up with a system that worked. And it worked REALLY WELL. It was unlike anything else I found out in the vast interweb. And it will work for you.
I know how it feels to love your house, want to make it better, but have no idea how to get there.
I know how it feels to be frustrated and overwhelmed and lose motivation mid-project.
I know how it feels to hire out something you feel like you should be able to do yourself.
In a world of quick fixes and fast flips, Renovation Ready is your answer. This is for you - the hardworking, enthusiastic renovator - so you can make REAL, SERIOUS progress on your projects. This will give you the skills, tools, and confidence you need to tackle even the hardest and most daunting projects.
This course is for SERIOUS people with SERIOUS projects.
If you want to hire a crew of 40 to makeover your house in three days, this course isn't for you.
If you want a secret formula to effortlessly breeze through a renovation, this course isn't for you.
If you want quick fixes and easy outs, this course isn't for you.
If you are ready to make big changes, real progress, and see results, THIS COURSE IS FOR YOU.
ENROLL TODAY IN RENOVATION READY AND START
MAKING YOUR DREAMS REALITY.
Imagine saving $100 for every square foot of your renovation.
Too good to be true? Nope.
The average cost to hire out home renovation is $200 per square foot. You can cut that in half.
Learn exactly what you need to hire out and how to teach yourself the rest.
In fact, if you don't save at least what you spend on the course, I will refund your purchase 100% no questions asked.
Ready to start saving?
STILL UNSURE?
See what other awesome renovators are saying!
"Renovation Ready provided a fresh perspective on organizing tasks, budgeting and executing without contradicting lessons already learned. It pulled everything together in a way that made everything achievable. It didn't promise "easy fixes" but provided sensible methodologies for tackling the hardest parts of home renovation or improvement projects."
"I used to feel disorganized and stressed. Now my projects are becoming much better organized and properly programmed. I personally have a sense of being much more disciplined in execution without the stress!"
- Pamela C.

Frequently Asked Questions
How long does the program take to complete?
The program is 100% work at your own pace, though we recommend watching 2-3 videos a week. At that pace, the program will take about 10 weeks to complete.
What materials and tools do I need for this program?
To watch the videos and lectures, you need a screen and internet connection. You will also need access to a printer for the accompanying worksheets. Lastly you need a spreadsheet software (or Google sheets) to use the budget calculation spreadsheet.
I have a question about my renovation. Who can help me?
By enrolling in this course, you will have access to the Renovation Ready Facebook group. This group is full of hard working, enthusiastic home owners looking to make changes in their home. We will also do periodic Q&A videos of the most asked questions.
Do you offer payment plans?
Absolutely! Click any "Enroll in Course" button or scroll to the bottom of this page to see what plans are offered.
What if I am unhappy with the course?
The goal of Renovation Ready is to help you and make your projects easier. If you are unhappy for any reason, contact me at
[email protected]
, and we will do our best sort it out.
BOTTOM LINE
RENOVATE WITH CONFIDENCE knowing you have all the tools and information you need.

CONNECT WITH A GROUP of like minded, enthusiastic renovators for inspiration and support in our Facebook group.

REST EASY with a money back guarantee.

LOVE the home you create.

WHAT ARE YOU WAITING FOR?